The next Quaker Wisdom School with Cynthia Bourgeault, Marcelle Martin, and Paulette Meier will be held in May 2019.
Our Life is Love: A Quaker Wisdom School
(For Quakers and Wisdom Seekers of All Faiths)
Pendle Hill,  May 14-19, 2017  with
Cynthia Bourgeault, Marcelle Martin, and Paulette Meier
$885/shared room; $985/private room; $540/commuter
Call Pendle Hill for More Information!  610-566-4507, ext. 137
From time immemorial Wisdom schools have formed at times of great spiritual and cultural transition as a crucible of transformation and a meeting ground between ancient, time-tested practices and emerging spiritual insight. They are shaped by the core principle that Wisdom cannot be accessed by the mind alone; it requires a transformation of the entire being.
In this first-ever Quaker Wisdom School, internationally acclaimed Wisdom teacher Cynthia Bourgeault will team up with Quaker spiritual leaders Marcelle Martin and Paulette Meier to more deeply engage the dialogue and cross-pollination between these two great branches of the Christian contemplative stream. Following the time-tested pattern of "ora et labora" – prayer and work – we will engage the core practices that sustain the transformation of consciousness (contemplative prayer, sacred chanting, mindful practical work) in an atmosphere richly charged with the Quaker heritage of silent worship, voluntary simplicity, and a deepening attunement to the Light within. The fundamental precepts of Quaker spirituality woven so deeply into Pendle Hill itself will reverberate still more strongly through the haunting chants of Quaker songwriter Paulette Meier, which will form both the spiritual and acoustical matrix for our work together during the week.
Leaders
Modern day mystic, Episcopal priest, writer, and internationally known retreat leader, Cynthia Bourgeault travels globally to teach and spread the recovery of the Christian contemplative and Wisdom path. A long-time advocate of the meditative practice of Centering Prayer, she has worked closely with such colleagues as Thomas Keating, Bruno Barnhart, and Richard Rohr and has participated in numerous InterSpiritual dialogues and events with such leaders as A.H. Almaas, Kabir Helminski, Swami Atmarupananda, and Rami Shapiro. Cynthia is the author of eight books: The Holy Trinity and the Law of Three, The Meaning of Mary Magdalene, The Wisdom Jesus, Centering Prayer and Inner Awakening, Mystical Hope, The Wisdom Way of Knowing, Chanting the Psalms, and Love is Stronger than Death.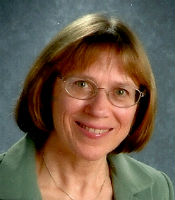 Paulette Meier is a singer/songwriter, whose work as a peace educator led to her award-winning CD, Come Join the Circle: LessonSongs for Peacemaking, used in classrooms and families around the country to inspire and help children learn the ways of non-violence. While a Quaker artist-in-residence at Pendle Hill, Paulette was inspired to set some early Quaker texts to song and record them in chant-like, a cappella style.

Her Timeless Quaker Wisdom in Plainsong opens a window on Quaker spirituality and offers a meditative focus in spiritual practice. We will learn the chants in this collection, and they will be woven into our meditation and work together. For more information about Paulette and the chants visit: http://www.paulettemeier.com/spiritual-wisdom.html.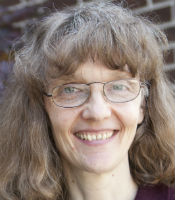 Marcelle Martin is a member of Swarthmore Friends Meeting (PA). Her best-selling book (QuakerBooks of FGC) Our Life is Love explores the ten essential elements of the Quaker spiritual journey. She has led retreats at Quaker meetings across the country and for four years was the resident Quaker Studies teacher at Pendle Hill. She is the author of two Pendle Hill pamphlets, Invitation to a Deeper Communion and Holding One Another in the Light. Her blog, "A Whole Heart," is at www.awholeheart.com.
Travel directions to Pendle Hill.