During the pandemic, Marcelle is available to lead retreats, facilitate workshops, and teach classes online. 
See below for a list of topics.
Marcelle Martin has traveled widely to facilitate programs at retreat centers and Quaker meetings across the USA. She began leading workshops and teaching courses about spirituality in 1986. From 2006-2010, she served as resident Quaker Studies teacher at Pendle Hill retreat and study center (in Wallingford, PA).  She has been a core teacher of the 9-month Nurturing Faithfulness programs held at Woolman Hill retreat center and online, and of the Way of Ministry Program, co-sponsored by the School of the Spirit and Pendle Hill.  She has c0-led two 5-day Quaker Wisdom Schools with Cynthia Bourgeault and Paulette Meier.  In 2013, Marcelle was the Mullen Writing Fellow at Earlham School of Religion, where she worked on her book, Our Life is Love: the Quaker Spiritual Journey, published by Inner Light Books in 2016.  This book examines ten elements of the spiritual transformation experienced by the first Friends and by Quakers in our time.  A second book, A Guide to Faithfulness Groups was published in 2019.  Marcelle is following a leading of the Spirit to nurture the vitality of individuals and spiritual communities by helping people open to the direct experience of God active within and among them. She is a member of Swarthmore Friends Meeting (PA), which recognizes and supports her ministry.
Topics of her classes, workshops, and retreats have included:

The Spiritual Journey, Being Spiritual Companions to One Another, Discernment, Clearness Committees, Nurturing Faithfulness, Experiment with Light, Exploring Prayer, Listening for God's Call, Mysticism, Healing, Forgiveness, Quakerism, the Way of Ministry, Prophetic Ministry, Contemplative Prayer, and the Lives and Teachings of Inspired Women and Men.
Below are descriptions of a March 2020 retreat, Practices for Supporting Faithfulness and three recent programs:  a five-day Wisdom School co-led with Cynthia Bourgeault and Paulette Meier May 12-17, 2019, a three-day weekend workshop on Exploring Prayer and Meditation over Memorial Day weekend 2019, and a nine-month program, Nurturing Faithfulness, co-led with Hilary Burgin, Sept 2019 to May 2020.
   *     *     *     *    * 
A free online workshop
with Marcelle Martin
September 13 and 14, 2020 (times listed below)
Healing Prayer
Nothing can stop the silent flight of prayers
Are you willing to allow God's healing power to flow through you to others and the world?  In this interactive online workshop, we will practice becoming more receptive to the divine healing available to all, and
try out a few different forms of prayer.  In pairs and small groups, we'll share our experiences with one another. 

There is no charge for this webinar. 
Fill out the registration form linked below, and you'll be sent a Zoom link to connect with the workshop via computer, tablet, iphone, android, or land line phone. 
This webinar

 on Healing Prayer

will be offered at two different times:
     Sunday, Sept 13 (4 pm ET, 1 pm PT, 9 pm GMT)
    Monday 14th

(1 pm ET, 10 am PT, 6 pm GMT)
To receive a Zoom link to participate,

please fill out this FORM. 
   *     *     *     *    *
Postponed Until October 2021
Practices for Supporting Faithfulness
Ben Lomond Quaker Center
1000 Hubbard Gulch Rd, Ben Lomond, CA 95005
March 24-29, 2020
In this 5-day retreat we'll try practices to help each other pay attention to the divine presence within, explore what blocks our whole-hearted response, and offer support for following the leadings of the Spirit.  There will be time both for individual reflection and for supporting one another in pairs and small groups.  We'll worship together and practice the Faithfulness Groups format.

Ben Lomond Quaker Center is a lovely retreat setting nestled among 80 acres of redwood forest, an hour and a half south of San Francisco and 25 minutes outside of Santa Cruz.
Payment for this 5-day retreat is by sliding scale.  Check the Ben Lomond website in 2020 to register.
   *     *     *     *    *
Postponed 
Online Saturday Morning Workshop
"Introduction to Faithfulness Groups"
with Marcelle Martin
    *     *     *     *     * 
Will be postponed; future date as yet unknown:
Practices that Support our Faithfulness
May 8- 1 0, 2020 (Friday through Sunday)
WOOLMAN HILL Quaker Retreat Center
107 Keets Road, Deerfield, MA 01342
with Marcelle Martin, Tammy Forner & Benjamin Warnke
Do you want companionship to explore how God is at work in you? Would you welcome support to clarify how you're called to be faithful in your daily life? Are you discerning a call or leading, or seeking to clarify the next steps in following one? Come learn and practice ways to support one another in attending more deeply to Spirit and the promptings of Truth and Love. In small and large groups we'll explore practices including deep listening, asking evoking questions, mirroring, and faithfulness groups. These practices can also help make spiritual friendships and clearness committees into opportunities to enter onto Holy Ground.
Marcelle Martin is the author of Our Life is Love: The Quaker Spiritual Journey and A Guide to Faithfulness Groups, published by Inner Light Books. A member of Swarthmore (PA) Meeting, she has led workshops at retreat centers and Quaker meetings across the United States.
Tammy Forner is a member of Hartford Monthly Meeting (CT), and serves on the Woolman Hill board. She completed Nurturing Worship, Faith and Faithfulness in 2018; and serves as an Associate in the Nurturing Faithfulness program, following a call into teaching, facilitation and spiritual nurture.
Benjamin Warnke is a member of Brooklyn (NY) Meeting, a past participant in two Nurturing Faithfulness programs and a member of a faithfulness group that has met for more than two years.
Sliding scale cost $175-340  includes program, meals and accommodation. Scholarships available.
   *     *     *     *    *
Recently Offered Programs
   *     *     *     *    *
EXPLORING PRAYER AND MEDITATION
MAY 24-27 (FRIDAY-MONDAY), 2019 (Memorial Day weekend)
WOOLMAN HILL Quaker Retreat Center
107 Keets Road Deerfield MA 01342
During this three-day weekend, we will experiment with numerous approaches to prayer and meditation, includingthanks-giving, petition, intercession, healing prayer, Examen, Lectio Divina, mindfulness meditation, walking meditation, Centering Prayer, Grand Silence, extended meeting for worship, and prayer with scripture, images, music, and the body. Through these experiments, we will seek to know more fully the nature of our consciousness, our true self, and our connection to God. We will explore how communion with the Divine affects not only our inner and outer lives, but radiates beyond us into the world. There will be opportunities to share our experiences with partners and in small groups. No particular beliefs are required, only a willingness to earnestly try different kinds of prayer and meditation, notice what we experience, and listen respectfully to the experiences shared by others.
Program cost of $310 includes program, meals and accommodation. Sliding scale and scholarships available.
Marcelle Martin, a member of Swarthmore Meeting, is the author of Our Life is Love: the Quaker Spiritual Journey. For over twenty years, she has been leading workshops for Friends. She was the resident Quaker Studies teacher at Pendle Hill for four years, and the core teacher for the Nurturing Worship, Faith & Faithfulness program at Woolman Hill.
NOTE: This workshop is also a chance to experience a taste of the Nurturing Faithfulness nine-month course to be offered at Woolman Hill August 2019-May 2020. More info about the course can be found at woolmanhill.org/upcomingprograms/nurturingfaithfulness/.
413-774-3431   www. woolmanhill.org   info@ woolmanhill.org   www.Facebook.com/
*     *     *     *     *
The Wisdom of Jesus and the Light of Christ
May 12-17, 2019
(Sunday dinner through Friday lunch.)
$985/private room; $885/shared room; $540/commuter
If you are seeking financial assistance to participate in this program, please click on the link for our Financial Assistance Application form, below. Do NOT register online.
Call Us for More Information!
610-566-4507, ext. 137
Financial aid may be available. If you are seeking funds to participate in this program, click to review and complete our Financial Assistance Application and a Pendle Hill staff member will follow-up with you shortly (please do NOT register online). Thank you for your interest.
---
The first Quakers were convinced they had rediscovered the original form of Christianity, in which the risen Christ was their inward Teacher, guiding them directly. From its inception, Quakerism has been deeply rooted in the living presence of Christ, experienced as the inward Light. Both faith and practice emerge from maintaining a steady connection to this wellspring of compassionate abundance and ethical action.
In this five-day Quaker Wisdom School, Cynthia Bourgeault, drawing from classical/enduring mystical principles, will guide us in exploring Jesus as a Wisdom teacher who invited his followers to a radical transformation of consciousness. Marcelle Martin will help us examine the Quaker experience of the Light of Christ within, which leads faithful people to participate actively in God's transforming work in the world. And Paulette Meier will help to make the whole exploration heart-riveting by leading us in chants based on the words of passionate Quakers who experienced the living presence of Christ.
Material will be drawn not only from Quaker writers through the centuries, but also from the canonical gospels and the Gospel of Thomas. Our time together will include rhythms of communal worship, prayer, study, and work.
Leaders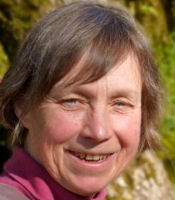 Modern day mystic, Episcopal priest, writer, and internationally known retreat leader,Cynthia Bourgeault travels globally to teach and spread the recovery of the Christian contemplative and Wisdom path. A long-time advocate of the meditative practice of Centering Prayer, she has worked closely with such colleagues as Thomas Keating, Bruno Barnhart, and Richard Rohr and has participated in numerous InterSpiritual dialogues and events with such leaders as A.H. Almaas, Kabir Helminski, Swami Atmarupananda, and Rami Shapiro. Cynthia is the author of eight books: The Holy Trinity and the Law of Three, The Meaning of Mary Magdalene, The Wisdom Jesus, Centering Prayer and Inner Awakening, Mystical Hope, The Wisdom Way of Knowing, Chanting the Psalms, and Love is Stronger than Death.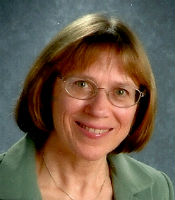 Paulette Meier is a singer/songwriter, whose work as a peace educator led to her award-winning CD, Come Join the Circle: LessonSongs for Peacemaking, used in classrooms and families around the country to inspire and help children learn the ways of non-violence. While a Quaker artist-in-residence at Pendle Hill, Paulette was inspired to set some early Quaker texts to song and record them in chant-like, a cappella style.

Her Timeless Quaker Wisdom in Plainsong opens a window on Quaker spirituality and offers a meditative focus in spiritual practice. We will learn the chants in this collection, and they will be woven into our meditation and work together. For more information about Paulette and the chants visit: http://www.paulettemeier.com/spiritual-wisdom.html.
Marcelle Martin is a member of Swarthmore Friends Meeting (PA). Her best-selling book Our Life is Love (QuakerBooks of FGC) explores the ten essential elements of the Quaker spiritual journey. She has led retreats at Quaker meetings across the country and for four years was the resident Quaker Studies teacher at Pendle Hill. She is the author of two Pendle Hill pamphlets, Invitation to a Deeper Communion and Holding One Another in the Light. Her blog, "A Whole Heart," is at www.awholeheart.com.
Travel directions to Pendle Hill. FAQs about Short-Term Education Programs (please read before calling). Click to view the flyer.
*     *     *     *     *
A collaboration between

Woolman Hill Retreat Center,
New England Yearly Meeting of Friends,
Hilary Burgin and Marcelle Martin
August 2019 to May 2020
Nurturing Faithfulness is a multi-generational faith and leadership program designed to help Friends explore ways to meet God more deeply, hone methods of discernment, reach for fuller faithfulness, and ultimately bring these gifts and strengthened abilities home to their local meetings and beyond. The program is structured to set in place support, encouragement, and accountability. It includes three weekend residencies from August 2019-May 2020 at Woolman Hill, as well as a short mid-course retreat organized by regional groups. Between residencies, participants will engage in online learning and discussion, and connect once a month with local (or virtual) Faithfulness Groups, as well as with a care committee based in their local meeting. The class members will become a community of practice so as to support each other in providing and receiving spiritual nurture to and from local meetings in lasting ways.
In this video, past participants speak about their experience.
For more information go to the Woolman Hill website.

*     *     *     *     *
Blog post about Marcelle's visit to Haverford College while serving as Friend in Residence, September 2013.
Marcelle travels to lead workshops, retreats, and conver­sations about the Quaker spiritual journey and many aspects of the spiritual life. For more information, you can contact her by leaving a reply at the bottom of this page.