For many years, Marcelle Martin was a teacher of college writing classes.  In 1986, her ministry began to focus on supporting people in their spiritual life, and in 1996, she co-facilitated her first weekend event at Pendle Hill, the Quaker retreat and study center located in Wallingford, PA.  In 2003 she became an adjunct teacher at Pendle Hill and for four years lived on campus as the resident Quaker Studies Teacher.  She was a core teacher of the Way of Ministry Program, co-sponsored by the School of the Spirit.  Marcelle has traveled widely to facilitate programs at retreat centers and Quaker meetings across the USA.  She was the 2013 Mullen Writing Fellow at Earlham School of Religion in Richmond, Indiana an for a year worked in the Office of Religious Life at Earlham College as Coordinator of College Meeting for Worship.  Currently she devotes full time to writing, teaching, spiritual direction, and facilitating workshops and retreats.  Her book, Our Life is Love: the Quaker Spiritual Journey was published by Inner Light Books.  In this book she examines ten elements of the spiritual transformation experienced by the first Friends and by Quakers in our time.  Marcelle is following a leading of the Spirit to nurture the vitality of Friends meetings and other commun­ities by teaching practices that open people to the direct experience of God active within and among them. She is a member of Swarthmore Friends Meeting (PA), which recognizes and supports her ministry.
Topics of her classes, workshops, and retreats have included:

The Spiritual Journey, Exploring Prayer, Listening for God's Call, Being Spiritual Companions to One Another, Discernment, Clearness Committees, Nurturing Faithfulness, Experiment with Light, Contemplative Prayer, Mysticism, Healing, Forgiveness, Quakerism, the Way of Ministry, Prophetic Ministry, and the Lives and Teachings of Inspired Women and Men.
*     *     *     *    *   
*     *     *     *     *
You're Invited!
Come hear Marcelle Martin
in a Workshop based on her book,  Our Life is Love
Sunday, October 22, 2017
Time: 1:00 p.m. – 4:15 p.m.
Location: Montclair Friends Meetinghouse
289 Park Street (at the corner of Gordonhurse)
Montclair, New Jersey 07043
Our Life is Love describes the transformational spiritual journey of the first Quakers. Many Friends today use different language, but are still called to make the same journey. Quakers in the seventeenth century and today provide examples of people and communities living in the midst of the world whose spiritual journey is suitable not only for Quakers, but for all Christians, and for seekers wanting to better understand our spiritual experience.
The Our Life is Love workshop is being presented by Montclair Friends – Quakers. There is no charge for the workshop. You may register at the door on the day of the workshop.
*     *     *     *     *
Our Life is Love: A Quaker Wisdom School
(For Quakers and Wisdom Seekers of All Faiths)
Pendle Hill,  May 14-19, 2017
The next Quaker Wisdom School with Cynthia Bourgeault, Marcelle Martin, and Paulette Meier will be held in May 2019. 
Call Pendle Hill for More Information!  610-566-4507, ext. 137
From time immemorial Wisdom schools have formed at times of great spiritual and cultural transition as a crucible of transformation and a meeting ground between ancient, time-tested practices and emerging spiritual insight. They are shaped by the core principle that Wisdom cannot be accessed by the mind alone; it requires a transformation of the entire being.
In this first-ever Quaker Wisdom School, internationally acclaimed Wisdom teacher Cynthia Bourgeault will team up with Quaker spiritual leaders Marcelle Martin and Paulette Meier to more deeply engage the dialogue and cross-pollination between these two great branches of the Christian contemplative stream. Following the time-tested pattern of "ora et labora" – prayer and work – we will engage the core practices that sustain the transformation of consciousness (contemplative prayer, sacred chanting, mindful practical work) in an atmosphere richly charged with the Quaker heritage of silent worship, voluntary simplicity, and a deepening attunement to the Light within. The fundamental precepts of Quaker spirituality woven so deeply into Pendle Hill itself will reverberate still more strongly through the haunting chants of Quaker songwriter Paulette Meier, which will form both the spiritual and acoustical matrix for our work together during the week.
Leaders
Modern day mystic, Episcopal priest, writer, and internationally known retreat leader, Cynthia Bourgeault travels globally to teach and spread the recovery of the Christian contemplative and Wisdom path. A long-time advocate of the meditative practice of Centering Prayer, she has worked closely with such colleagues as Thomas Keating, Bruno Barnhart, and Richard Rohr and has participated in numerous InterSpiritual dialogues and events with such leaders as A.H. Almaas, Kabir Helminski, Swami Atmarupananda, and Rami Shapiro. Cynthia is the author of eight books: The Holy Trinity and the Law of Three, The Meaning of Mary Magdalene, The Wisdom Jesus, Centering Prayer and Inner Awakening, Mystical Hope, The Wisdom Way of Knowing, Chanting the Psalms, and Love is Stronger than Death.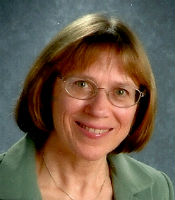 Paulette Meier is a singer/songwriter, whose work as a peace educator led to her award-winning CD, Come Join the Circle: LessonSongs for Peacemaking, used in classrooms and families around the country to inspire and help children learn the ways of non-violence. While a Quaker artist-in-residence at Pendle Hill, Paulette was inspired to set some early Quaker texts to song and record them in chant-like, a cappella style.

Her Timeless Quaker Wisdom in Plainsong opens a window on Quaker spirituality and offers a meditative focus in spiritual practice. We will learn the chants in this collection, and they will be woven into our meditation and work together. For more information about Paulette and the chants visit: http://www.paulettemeier.com/spiritual-wisdom.html.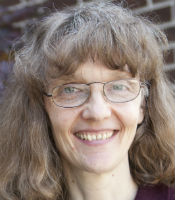 Marcelle Martin is a member of Swarthmore Friends Meeting (PA). Her best-selling book (QuakerBooks of FGC) Our Life is Love explores the ten essential elements of the Quaker spiritual journey. She has led retreats at Quaker meetings across the country and for four years was the resident Quaker Studies teacher at Pendle Hill. She is the author of two Pendle Hill pamphlets, Invitation to a Deeper Communion and Holding One Another in the Light. Her blog, "A Whole Heart," is at www.awholeheart.com.
Travel directions to Pendle Hill.
The next Quaker Wisdom School with Cynthia Bourgeault, Marcelle Martin, and Paulette Meier will be held in May 2019. 
*    *    *     *     *
 Summer Five-Day Workshop
A Journey to Wholeness in God
Friends General Conference Gathering, July 2017, Niagara, New York

This workshop will provide a worshipful setting in which to become more receptive to how God is calling us, individually and collectively, to faithfulness and wholeness.   We will discuss ten elements of the transformative Quaker spiritual journey, as experienced by both early and contemporary Quakers.  We will also pay attention to the movement of the Spirit in our own journey, especially to what is seeking to come to greater fullness in ourselves and our communities.
*     *     *     *    *   
A collaboration between

Woolman Hill Retreat Center,
New England Yearly Meeting of Friends and Marcelle Martin
August 31, 2017 to May 6, 2018
NWFF is a multi-generational faith and leadership program designed to help Friends explore ways to meet God more deeply, hone methods of discernment, reach for fuller faithfulness, and ultimately bring these gifts and strengthened abilities home to their local meetings and beyond. The program is structured to set in place support, encouragement, and accountability. It includes three weekend residencies from August 2017-May 2018 at Woolman Hill, as well as a short mid-course retreat organized by regional groups. Between residencies, participants will engage in online learning and discussion, and connect once a month with local (or virtual) Faithfulness Groups, as well as with a care committee based in their local meeting. The class members will become a community of practice so as to support each other in providing and receiving spiritual nurture to and from local meetings in lasting ways.
Purpose
Our Quaker tradition is a path that, when lived deeply and faithfully, can have a tremendous transforming and healing effect on the world. Our hope is to seed deeper worship and faith through this program, as well as greater spiritual vitality and more radical faithfulness in our local meetings. The program is designed to help educate, equip, and support ministers, elders, leaders, and Quaker pastors, and all those who hold a concern for deeper spiritual grounding and courageous faithfulness. Participants will be given specific guidance, practice, and support in deeply sharing their Quaker faith and faithful witness, first in their own meetings/churches, and then in the larger world. Participants will undertake projects and ministry to bring new spiritual deepening, religious education, and other opportunities to their meetings and to other groups. In this program we are also concerned to interrupt domination because of race and class in our Quaker processes.
Details of the Program
The Nurturing Worship, Faith, and Faithfulness (NWFF) program includes a total of nine overnights—four at the first residency, three at a mid-course weekend, and two at the closing weekend, plus a short mid-course retreat organized by regional groups. In addition to practices that help open the heart to the power of God, the program will also teach skills in discernment, methods to offer and find spiritual support, and ways to ground one's faithfulness, ministry or witness in one's home meeting. Participants will form local Faithfulness Groups that foster spiritual openness and accountability, and which support Friends over time in meeting God more intimately in worship, in daily life, and in service or witness. Faithfulness Groups of four to six people agree to come together for a two hour meeting once a month for mutual help in faithfully discerning and follow divine guidance. These local groups can include some Friends who do not enroll in the program. The members will discern together and carry out teaching and ministry to help deepen the worship and faith of their local meetings as well as to support meeting members and one another to grow in courageous faithfulness. Each participant in NWFF will also form a care committee which includes at least two members of their home meeting. This committee will meet with them periodically to discuss their learning in NWFF and help them find ways to share it with their meeting.
After acceptance into the NWFF program, both before and between residencies, participants will read assigned texts and watch short videos, then discuss them online. Participants will connect with each other in online webinars about once a month. They will form local Faithfulness Groups based on the guidelines and introductory materials provided by the program, participating monthly in such a group for the rest of the program. Each participant will connect with one of the NWFF elders/mentors who will accompany them throughout the program.
The teaching team for NWFF will include Marcelle Martin as the core teacher. Marcelle was the resident Quaker Studies teacher at Pendle Hill for four years and has traveled widely among Friends to lead classes, workshops, and retreats related to the Quaker spiritual life. Requests for a program like this rose organically after Marcelle was invited to travel in the ministry in New England in October 2016, to share about her book, Our Life is Love: The Quaker Spiritual Journey. Three elder/ mentors will serve on the teaching team, including LVM (La Verne) Shelton, Janet Hough, and Anne Pomeroy.  At least one guest teacher will be present at each residency, adding richness with their particular perspective and expertise. Noah Merrill will be present at the third residency.

A series of intentional invitations to engagement and activity for the home meetings will increase the likelihood that the meeting will embrace the participant's journey as part of their own venture in the Light. This parallel path for the local meeting will begin with the application process and will encourage careful discernment requesting a letter of affirmation witnessing to the applicant's Living journey in the Light. This could come from the local meeting or other Friends. Nurturing Worship, Faith and Faithfulness has been developed collaboratively by Woolman Hill, NEYM staff, and Marcelle Martin. The full proposal has been reviewed by ten additional NEYM Friends, including the Yearly Meeting Presiding Clerk, and the Clerk and other members of NEYM's Ministry & Counsel. From them, a Circle of Support has been formed to assist with undergirding prayers, lifting up names of possible participants, spreading the word, and ongoing support.
Our Hopes
To have the greatest positive impact for New England, we need to have a strong, diverse, and fairly large class. We especially hope to include young adult Friends, Friends of color, and Quaker pastors. We believe this will make for a richer and more diverse program. To make the program accessible to all who would benefit from the program and contribute to the overall experience, there is a sliding scale fee. We also hope we can find sufficient scholarship assistance for those who cannot afford even the more modest fee.  Those in need of financial support will be encouraged to seek some partnership in funding from their meetings and other bodies.
The program is designed for 24 to 28 participants. Through May 31, priority will be given to members of NEYM for early applications. Afterward, it will be open equally to Friends from other Yearly Meetings. We believe this Nurturing Worship, Faith, and Faithfulness program will benefit not only the actual participants, but a much wider circle of Friends.
Dates of Residencies at Woolman Hill
August 31 – September 4, 2017 (Thursday through Monday)
December 7 – 10, 2017 (Thursday through Sunday)
May 4 – 6, 2018 (Friday through Sunday)
Actual cost: $1,900 per participant.    There is a sliding scale fee, with the average cost being $1530.  In addition, we hope significant scholarship assistance will be available.
Blog post about Marcelle's visit to Haverford College while serving as Friend in Residence, September 2013.
Marcelle travels to lead workshops, retreats, and conver­sations about the Quaker spiritual journey and many aspects of the spiritual life. For more information, you can contact her by leaving a reply at the bottom of this page.